Summer is prime time for going to the Haggin Oaks Driving Range. The weather is beautiful and our range is open 24 hours a day. We also have scheduled numerous events out on the range this July. Be sure to check them out and we look forward to seeing you out there!
Friday and Saturday Night Concerts
Cool off this summer with a cold drink and some music. On July 12th and July 27th the range will be hosting concerts from 8 – 10 pm. On July 12th,
Hans Eberbach, an award-winning vocalist, and songwriter will be performing. His music is an evolution of that vintage soul sound with modern classic pop sensibilities. On July 27th, Dan Rau will be performing at the Haggin Oaks driving range as well. Neither of these performances you're gonna want to miss.
Thursday Free Golf Clinics with Dale
Up your golf game with some free golf clinics this month. Don't miss out on this limited time opportunity. The clinics start at 7:30 pm and end at 8:30 pm. On July 11th there will be a "Chip it Closer to Lower Your Scores" clinic. Meanwhile, July 18th features an "Increase Club Speed to Drive Farther" clinic. Finally, on July 25th be sure to check out the "Control Trajectory for Better Golf Shots" clinic.
Friday Night Contests
Every Friday this month be sure to check out the Contest Nights. Out on the driving range, there will be putting contests, trivia contests, and more! Come by and check out and have a chance to win FREE prizes while you're out here!
Friday and Saturday Evenings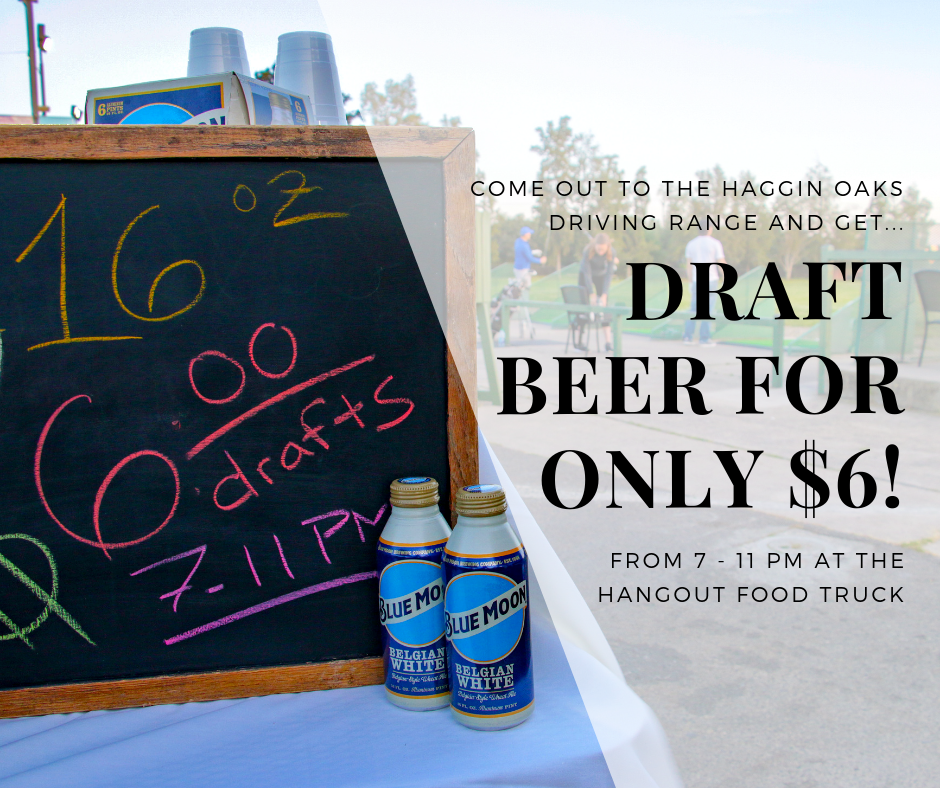 Every Friday and Saturday evening this month be sure to come by to take advantage of our $6 – 16 oz draft beers. Available from 7 pm to 10 pm twice a week, the Haggin Oaks Driving Range will feature a variety of local and favorite beers each week