In case you missed it… here is everything you need to know from this past week!
---
Join us on July 9, 2022 for the Annual Dante Club Vic Martinelli/Frank Calcagno Golf Tournament at the Haggin Oaks Golf Course. This will be a Four Person Scramble..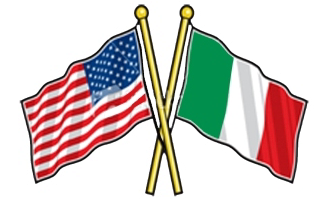 ---
Your kids are out of school, and they want to have fun. So sign them up for Junior PGA Camp, a unique half-day camp that includes play at William Land and Bing Maloney Golf Courses, conveniently located in the heart of Sacramento.
---
Our 2022 Haggin Oaks Driving Range Concert Series is a hit! Golfers have taken a liking to having Total Recall and live music while hitting on the range. Take a peek at the video below to see some of the fun everyone's having on those Friday nights!
---
The 2nd Sacramento Valley Senior Amateur (SVSA) at the classic Alister Mackenzie GC @ Haggin Oaks was hosted by The Sacramento Golf Council and the Haggin Oaks Team on Tuesday & Wednesday, June 21st & 22nd, 2022
---
The Sacramento County Junior: 12- 18 tournament took place at the Cherry Island Golf Club in Elverta, CA. The tournament had eight different age and gender categories.
---
Annie Murphy has been a Volunteer Player Assistant for approximately 4 years at Haggin Oaks.
Before retiring, just 5 years ago and joining her volunteer position she worked at the Sacramento County District Attorney Crime Lab for 25 years. She then changed careers to be a "Wine Ambassador" for the Boisset Collection representing 27 wineries between Napa, Sonoma & Burgandy France.
---
Notable Mentions
54TH VENTURA COUNTY JR CHAMPIONSHIP
Jared Abercrombie from Simi Valley, CA finished 1st place in the Boys Category. Kiley Reisner finished 1st place in the Girls Category.
*Haggin Oaks Super Shop hours for Monday July 4th, will be 9am to 5pm…(customers can demo golf equipment until 4:30pm.)