In case you missed it… here is everything you need to know from this past week!
---
If you are a dad who golfs, then we have you covered this Fathers' Day!
---
The Sacramento Golf Council and the Haggin Oaks Golf Complex hosted the Sacramento Valley Women's Amateur (SVWA) on the Alister Mackenzie Golf Course Saturday & Sunday, June 4th & 5th, 2022.
---
On June 4th the JGANC hosted the CORICA PARK JUNIOR: 7-11 tournament at Corica Park in Alameda, CA. Check out the results for both boy's and girl's age groups below.
---
The Junior Golf Association of Northern California is a non-profit organization that has been creating champions since 1970.
---
If you want to take your golf game to the next level, check out the NCGA Skills Clinics on June 17th, July 22nd, August 26th, September 30th & October 21st at the Haggin Oaks Golf Complex
---
On Wednesday, June 8, 2022, the Mather GC Jr Tournament (a First Tee event) took place at Mather Golf Course on the former Air Force base in Mather, Ca.
---
Brady Siravo got to The Olympic Club in San Francisco on Monday 40 minutes before his 7:40 a.m. tee time. A fog delay moved his start time to 8 a.m. It wasn't the only delay of a U.S. Open Final Qualifying.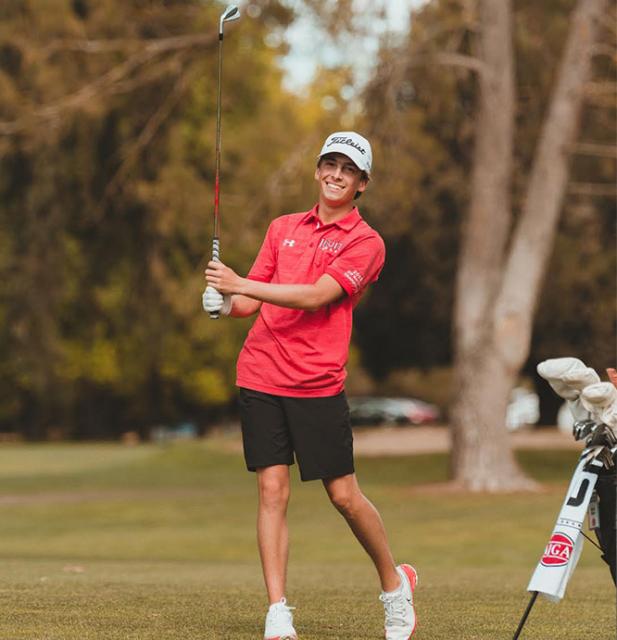 ---
The 2022 Vintage Super Senior Scratch Championship was held at Mather Golf Course on Tuesday and Wednesday, June 7-8, 2022. The tournament was open to all male amateur golfers who were at least 65 years of age with a current USGA Handicap Index of 11.4 or lower.
---
Check-out Dave MacAdams who is always ready to help you find just the right shoe to enjoy your golf game.
---
Notable Mentions
CASTLEWOOD JUNIOR: 7-11 TOURNAMENT
The Castlewood Junior 7-11 tournament took place on Thursday, June 9, 2022. The categories included Boys Ages 7-9, Girls Ages 7-9, Boys Ages 10-11 & Girls Ages 10 -11.